Peter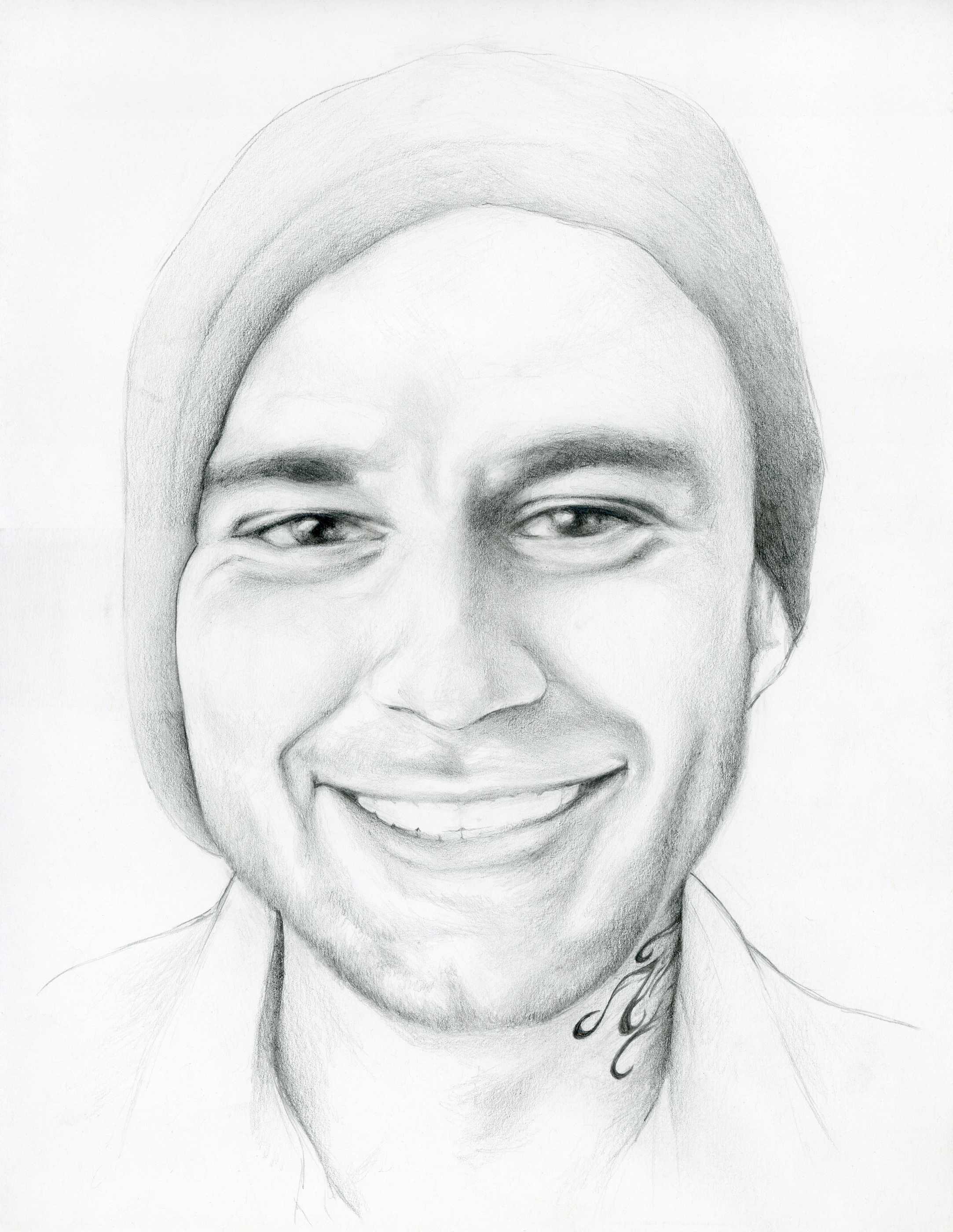 Adam
"My dad just passed away recently, a year and a half ago. That's a whole other thing that I'm still dealing with. Watching the most powerful man in my life become nothing was so heartbreaking for me. Even just talking about him right now is hard. I might as well just tell you the whole story. This tumor, it just deteriorated him in four months. Every day he got worse. Sorry to make it shitty, but that's just the truth. Right now there's a lot of shit going on with the money in the family, which I'm not interested in. I fucking hate it. This is such a weird thing for my mom to go through, because she actually left him a year before he got sick. After thirty-nine years of marriage. Out of nowhere. Then the tumor came ten months later, and none of us had a clue. So she's in a really fucked up position right now, trying to deal with money and everything. I don't even want to be involved. My sister is all about the money right now and I'm like, I don't give a fuck, guys. I buy cheap toilet paper and two dollar beers, and I'm happier than all of those motherfuckers. My mom's in France, on her fifth week right now. I'm lucky if I make it to Scarborough this year. So I'm the black sheep of the family, but I'm a happy black sheep. That's all that matters.
My passion is music and food, the two things I'm really good at. The food is my favorite right now, because it pays the rent and the seasonal ingredients right now are so great. Rhubarb, fiddleheads, everything's in season right now. It's a selfish thing for me to do, I like pleasing people. Through music or food, watching someone enjoy something I did is the best. It makes me feel better about myself. I love to cook for people, it's what makes me happiest."
Tunan
"I was born in China, but I came to New Zealand when I was two and a half. I grew up in Dunedin. My parents were married in China, and then my mom came to New Zealand first on a research grant. Then I came with my grandparents, and my dad came after that. They got divorced when I was four, I'm not sure exactly when. I saw them all the time so it was fine. I lived with my mom and my grandparents, my mom's parents. My mom knew a lot of Asian families, so I had a lot of Asian friends when I was growing up. There's some diversity in New Zealand but it's pretty white. I never faced much racism though when I was growing up. I mean, a little bit. At one point we moved to a different area, and I went to a new primary school. I think I was there for a year, but I've kind of blocked it out, because that was one of the only times when I had a lot of trouble being Asian. I don't know why, but the kids in that school made fun of my name and stuff and the teachers didn't seem to care.
For my final year project in uni, I was looking at gender issues. It's been a while since I've had to explain it, so I'm trying to think of how to describe the project to you. Basically it's meant to be a primary school teaching aid. I made magnetic dress-up dolls and I based their clothes off of what the male and female characters always wear in fairy tales. They're just so heteronormative, the prince always saves the princess, blah blah blah. I wanted to create something that could be used in the classroom to help kids create their own stories, dress their characters however they want, do whatever they want.
On the internet, on the street, sexism is there. For me, it's not about a specific experience, it's all the little things. Nothing major has happened to me, but even just hearing about things that happen to other people…and it's so ingrained in our society, sometimes it feels hopeless. How do you get people to change the way they think? Even I realize that I've internalized a lot of problematic ideas. I'll automatically think, men are like this and women are like this, without even realizing it. I'll think oh, I'm being such a girl when I do certain things. I catch myself doing stuff like that, and at least I realize that I'm doing it after it happens, but there are so many people who don't realize they've absorbed these stereotypical and normative ideas. It feels overwhelming."
Olivia
"I like it because I work with patients, I work with people every day. It's exciting, because in the neurological field, most people get progressively worse. It's very rare to see someone improving. But in my research, I get to see that at their follow-ups. I see them at the worst time of their life, because they have an issue and there's no treatment. Then I pair some of my research with a treatment, and I see them a month later and they're telling me things like I can eat soup on my own, I can drink a cup of coffee with one hand without spilling. There isn't really a specific patient that's stuck out to me, because they all do. I see like eighty of them. There was one girl my age, and she has a head tremor. Her head involuntarily moves. She's twenty-four, and it's embarrassing to have a tremor at such a young age. You'd think those diseases are only for seniors. Seeing her get better was great. Now she's working, going to school, she's got a boyfriend. It's such a rewarding job, it's only twenty percent of them who don't get better. The other eighty do.
The way you treat others, I think that's important. And also the way you respect yourself. If you don't respect yourself, no one is going to respect you, right? I was brought up respecting myself. My parents are pretty religious, and that kind of goes hand in hand. I value trust and honesty. That's the number one thing to me. Because when you lose that, what's the point? I've learned to be less self-conscious. You know in high school, when your hair is a bit off, you think it'll be the worst day of your life? Then I realized that everyone else is too absorbed in their own shit. I'm pretty happy. I don't really get sad. I mean, I've gotten disappointed, but I take life the way it is. When I get disappointed I just realize that's just something that will happen."
Jane
"I was diagnosed with Crohn's disease when I was eight. I've had that since I can remember. It's an autoimmune disease, and the way that they explain it to kids is that it's your body's immune system messing up and attacking your tissue instead of invading things.I was very ashamed of it. I didn't tell anyone about it for ten years. I can talk about it now, but between age eight and eighteen I didn't tell any of my friends about it. I wouldn't talk about it with my parents much either, so it was something that I dealt with internally, alone. I felt very broken, like I wasn't working properly, which is a terrible way to think about it. I want to make kids realize that everybody's body is different, there is no ideal body, that's a construction and it doesn't really exist. You shouldn't be thinking of your body as something that's perfect and later gets slightly broken, you should think of it as well, you could have nothing, but you have a body that allows you to exist.
Half of my research group is actually women, which is nice. Because then I feel like I can talk without being afraid that I'm representing all women. If I make a mistake, it's less pressure, and I as an individual made that mistake. Whereas if I make a mistake as the only woman, guys can use it as an example about how women in general are bad at math. That post-doc, who I work with a lot, is thinking of leaving academia because she doesn't want to keep dealing with the sexism. That's not great, it's nice to have her. It's scary to me that even though she made it so far, she doesn't want to stay. I'd always assumed I'd stay, but since I've been having such a bad time the last couple of years, I've been really questioning if I should be here or if I should go do something else. The thing is, I can't really picture myself doing anything else."
Lara
"Bisexuality is interesting because if I'm with a girl, people see me as gay, and if I'm with a guy, I'm straight. It's invisible, it doesn't exist to a lot of people. I remember when I told my mom, she didn't understand. She was like, why don't you just choose? That's not how it works, and it gets a little frustrating trying to explain it to other people that it's real. I don't suddenly become straight or gay depending on who I'm dating at the time.
I was depressed for six months, but looking back on it, it was a good thing because I learned so much about myself. Now I've gotten myself out of a really bad place. I think a lot of people hide from their problems, and a lot of my friend would tell me to "just get over it." But I wasn't getting better, the problems weren't going away and I knew that how I was feeling wasn't normal. I did go to therapy for a while, and I think that a lot of people underestimate how much it can help to talk through your problems with someone else. Now I know that I'm the kind of person who really needs to talk about my problems, I can't just ignore them and push them aside. I also know what I need from life better, and I won't allow myself to get put in a situation where I'm vulnerable like that again. I think I'm more in control of myself now. I'm in control of being out of control, if that makes sense. I think it's important to avoid getting stuck on one thing, whether it's a person or an idea or even a place. To let yourself be open-minded to whatever life throws at you, and use it in a positive way. If something really bad happens, don't pretend it's not awful, but use it to your advantage somehow. As cliché as it sounds, everything happens for a reason. I don't think it's always a good reason, like my dad dying when I was eight wasn't a good thing obviously, but if that hadn't happened then I would've never moved here. I never would have lived in this city. My life would be completely different, and I'm really happy with where my life is and the people I've met."
Sarah S
"I don't believe in goals, I'm not a goal-oriented person. I can't think of single moments in my life that have shaped me, I think in terms of how I progress to something. I don't like goals because I don't want to shape my life and actions around accomplishing certain things and then moving onto the next thing, I want to progress with intentions. Goals are rigid, and in pursuing the goal you can blind yourself to other things that are going on, and even lose sight of why you set the goal in the first place. Your circumstances could change and the goal is no longer good for you, but you keep working towards it because you feel like you have to achieve it. But why? Goals work for some people, but I personally try to focus more on living and acting with intentions instead.
If I took those social lessons and messages away, what's left, who am I without what I've internalized? It's frustrating, I can get lost in these thoughts. I just try to do what makes sense to me, it's my motto—do what makes sense. But to you. Because what makes sense to me isn't necessarily what makes sense to you."
The Monster King
"Social justice issues are important to me because I like people. Despite calling myself The Monster King and joking about devouring all humans and turning them into bugs or whatever, in general I like people. I guess I have this naïve belief that everyone is good inside, even though at the same time I have no compassion for people who have no compassion. I guess that's a bit oxymoronic. In any social justice conversation, there's always someone who argues that we shouldn't care about rich white people or people in the Western world's problems because it's so much worse in third world countries. But there's only so much we can focus on, right? We're people and worrying about other people shouldn't necessarily mean we should abandon everything else altogether. Some people actually do that and that's great, but the notion that you should stop doing something if you're not doing the best is rather childish. Often, anyone who complains about that is being hypercritical, and why are they using their time to criticize someone else on an Internet forum when they could be using that time to do something useful and constructive?
I like everything about video games. The interactivity of them. I'm a bit of an egotistical person, and there's no better media in which you can use your own touch while still experiencing the artist's intent. I use artist loosely. If you look at Mario, there's certainly a craftsmanship to it but there isn't really a deeper purpose. But I think that games can be art just as much as any medium. I like the game aspect too, I'm very competitive. I like to win and even though I have my sore loser moments, it's cool to learn what will make you win. And of course I like the fantasy aspect, I like that it's usually imaginative. I like all sorts of games except real sports and real cars. I don't want to play real football on a screen, I want to play games where I fight aliens and dragons and go on a crazy adventure, you know? I like exploring different worlds. And being able to create these worlds is even more amazing. The mechanics of it, creating an interesting world that is functional and fun. Creating fun is a really strange science, making fun for another person."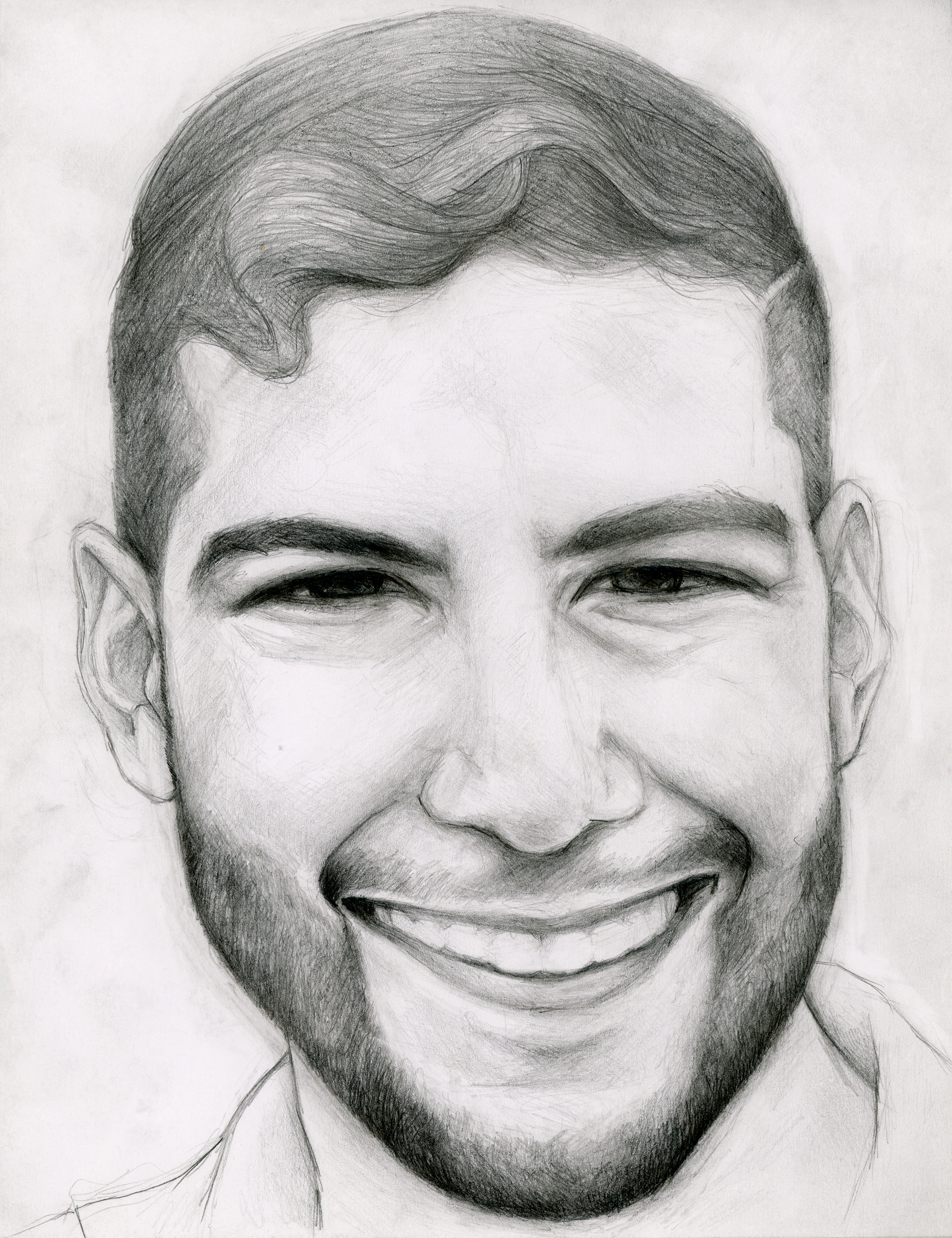 David
"In the beginning, it was the universe against myself. Today, I'm the only person I compete with."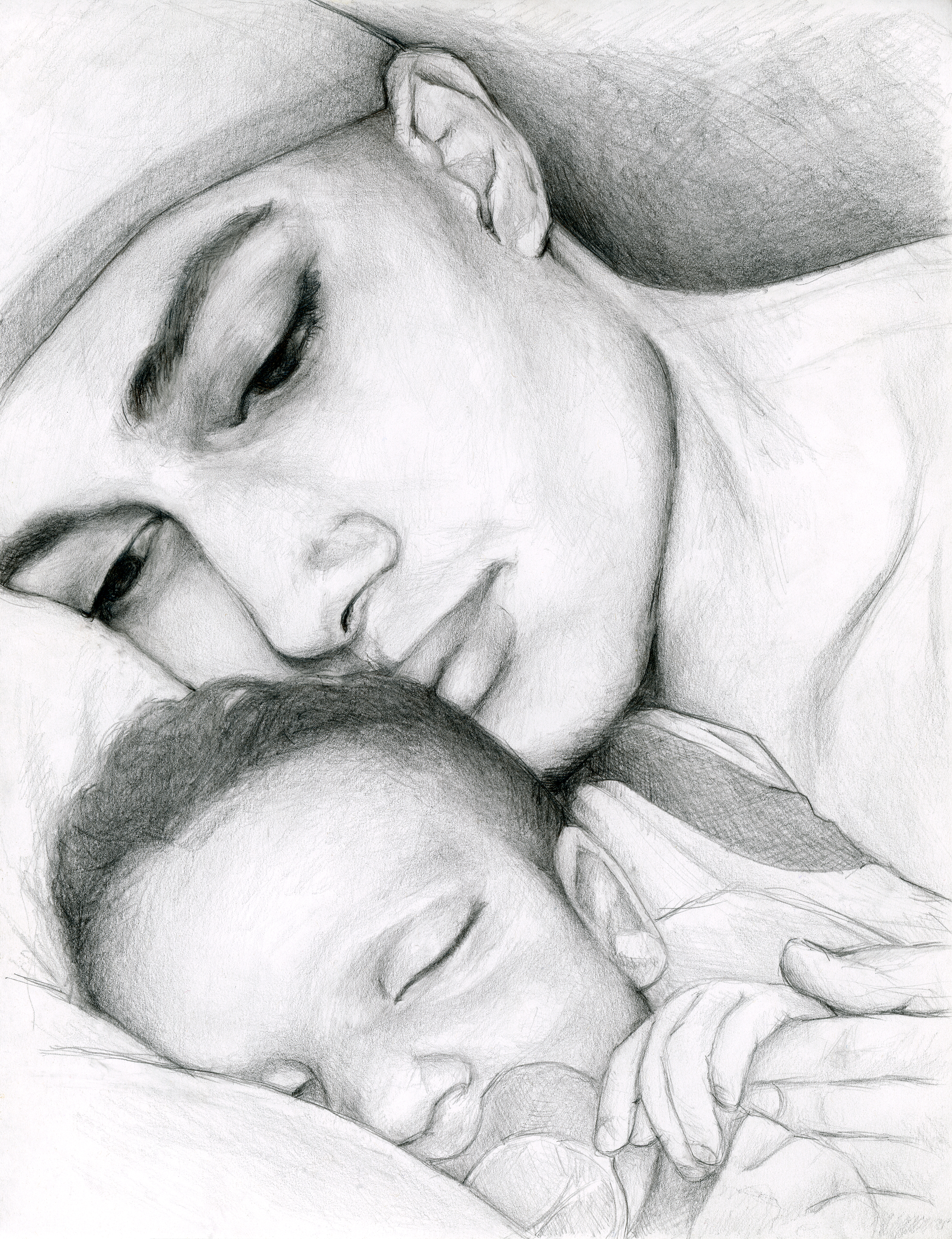 Peter & Odin
Tommy
"It's hard to talk about my negative past because I really resented myself during that time, and I still do sometimes. It's been hard to forgive myself and move forward from that time—the things I did for drugs, the manipulation I learned from my family, the cockiness I mistook for true confidence. I look in the mirror now and I don't get upset—I could never look myself in the eyes. Now I can, and I'm proud of the man I've become. I walk down the street with a pimp in my limp because it's not an act anymore, I'm confident and I'm happy. When I was younger, I knew that if I died there would be so much negativity. But now, the people who come to my funeral—they'll cry. They'll say that I cared for my family, that I treated people with respect, that I did my part as a human being. It makes me happy to know that I have a positive impact now; it makes me happy every day."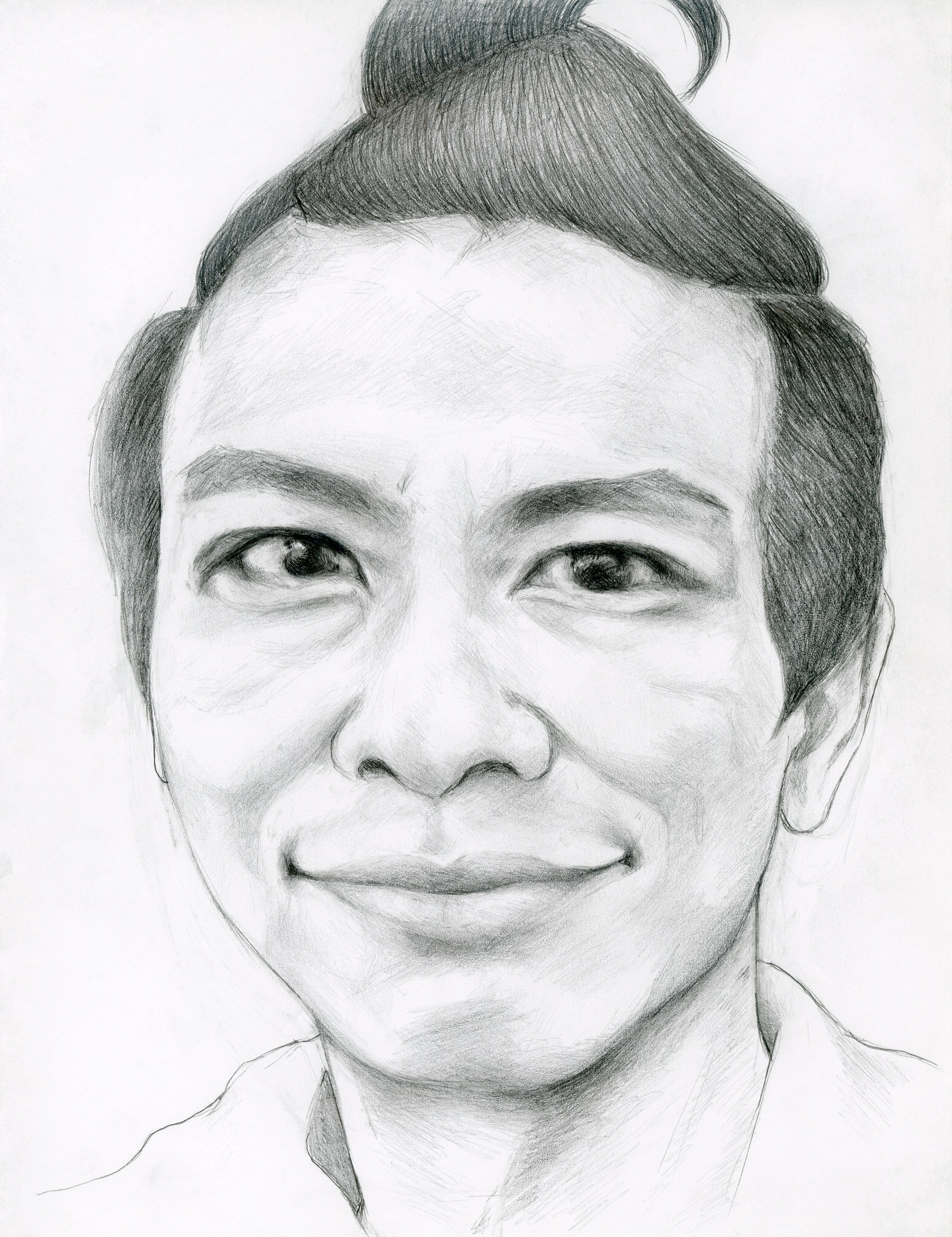 KC
"It's not the photographs themselves that I love. It's the process of shooting them. Making observations makes me feel that I am…existing. You know? This has little to do with the reason I pursued a PhD degree. I didn't grow up in a financially…my family was very poor. I thought that I should pursue a career that could financially afford me a stable life, but also give me the freedom and enough time to travel. I saw my professors back in college living a life so easy, so I thought maybe that was the way to live…but I also started to think about the meaning of life in general. What's the point of making money, what's the point of getting married?
One day, I came up with this conclusion about the meaning of life. We're all going to die. So on the day you're dying, inevitably you will think through all your memories. Popping up like a slideshow, like a movie. That's the only thing you've got, in the end—this movie. Imagine you're watching this movie. You don't want it to be boring. You want it to be meaningful, inspiring. So you have to live a life that can inspire people. And from that moment on, I realized that you don't have to accomplish something that society thinks is remarkable, that other people define as great. You can just start with the people around you, to observe how other people live, to understand their situations. Through other people, you can have more experiences—we all have different backgrounds. I like to get to know people from other places, other cultures, and imagine what their lives are like. One way to do that is by taking photos and making observations, and that's a way to start trying to understand other people."
De'Marcus
"In regards to who I am, I would just say that yes, I have an extensive background in broadcast journalism, I have an extensive background in communications, and I am an actor, I am a singer, but I feel like all these things are just different conduits I use to express myself, and it's not necessarily indicative of who I am, they are a platform that I use to express who I am at the core, and who I am at the core is a humanitarian. I believe in the literal sense of the world and the general sense; I care about the welfare of people: physically, emotionally, spiritually, intellectually. I have learned over the years that this is my thing. This is what gets my heart pumping fast, this is what makes me feel great and right. I've worked for a major network as an executive assistant, a production assistant, and that's all fine and dandy but I enjoy when I'm able to make a connection with somebody. I'm happy when I can help somebody and bring them a sense of ease and comfort in their crazy hectic life and I identify with that, I can bring a sense of peace. My heart grows bigger and I get so weak in the knees when people smile, you know? When I meet someone and they just fucking get it! I'm very keen and sensitive to energy."
Waxhead
Medicine Bear
Eveliese
"I like acting, I like being in control. I want to be the President. Since I was little, I've wanted to be an actress and the President. Those are the two things I've always wanted to do. As an actress, I want to be able to take on a lot of different roles. I want to be a lot of things when I grow up—an FBI agent, a veterinarian, everything. If I become an actress it will allow me to achieve the other things I've always wanted to be too.
My dad and I are closer, my mom and I have had a tough relationship. I used to not tell her about anything. I'm gay, and my dad knows. My mom doesn't. My dad is kinda accepting…I think he feels that it's just a phase that I'm going through. Which it's not. My mom comes from a very Christian background, and she's a lot less accepting. I knew in the fifth grade. I've always kind of known. We're getting to that point, and she is awesome and cool, but it's still hard. It's difficult to explain. Her childhood, she doesn't want that for me. So she's trying so hard, but in trying so hard it's becoming that. She didn't have a good relationship with her mom, so she wants us to have the perfect relationship. My uncle is my dad's brother, so when all that stuff happened she hated my dad. I love my dad, I always will, and she always talks bad about him. It's uncomfortable for me. I mean, sometimes I agree with her. My dad has two other kids from two different moms and they're both crazy. I wish she'd talk to my dad about problems though, I don't want to be the middle person."
Minahil
"Gender discrimination is a thing, especially in Pakistan. I'm very empathetic. I might be angry at Dad, at times I am, but I understand him. He was nothing. And then he built his family up, he made all the decisions, he bought a house for his parents and settled his brothers down, gave them money and married them off, taking care of all the expenses—I understand why he's so controlling because in order to do all that, he had to be. But I'm frustrated because I get why he's doing that, I get why my mom and my brother are doing that, I get everyone—but they don't get me. And they don't try to."
Anita
Juwan
Bill
"I wear a hoodie every day. To remember Trayvon Martin."