Christian
"It's a challenge to accept yourself, because no one can do it for you. You can't really go to anyone for advice, you have to deal with it by yourself. Sometimes I feel like I'm the only one, but I know everyone goes through it. I think we feel alone but we're really not. At the same time, you can have a lot of similarities with another person but at the end of the day, your life and your experiences are unique. So the things you learn are unique to you, and you have to decipher those experiences for yourself. You have to figure out what they mean to you and how you want them to shape you. I think life is tricky in that way. It's such an interesting paradox; we're all together in the sense that we all feel alone. That's why I think friends are so important, to have people to share and decipher those experiences with.
The way you put words together and the way you say them can either make people feel negative or empowered. I've always found the strength of words to be very unacknowledged. People don't think about the power of the words that they use enough, and how they can affect others. It's one of the biggest ways we communicate, not just through words themselves but also through tone. I've always found that to be extremely fascinating. You can use words to help people or hurt people. I've always been careful with my choice of words and how I say them and who I say them to. I don't want to just say anything. I want what I say to be meaningful, and I want it to be helpful, and I want it to be positive."
Vanya
"How do you describe something that's unknown, that doesn't make sense, that's intangible? I think everything has a spirit, and we're connected to the things around us. I respect everything, that's important to me. I think we're here to make life better for other people, I think we have a responsibility to each other. Sometimes I think I'm a pretty selfish person, I spend a lot of time by myself trying to figure out my needs. I don't know if that's selfish or not. Because if you're happy, you'll make the people around you happy.
I've had a lot of bad things happen, that have made me really resilient. But sometimes I don't want to be strong. I think I've had to put up a wall, and sometimes I just want to be vulnerable. But the times that I have been vulnerable, I've been hurt, so it's hard. But relationships—with friends, family, or lovers—you can build something together that makes you both stronger."
Bryant
"Something I've had to learn is think before you speak, learn before you do. Or before you expose what you do. It's self-explanatory, but expression isn't emphasized enough. Language is a beautiful thing, and it's also a very elaborate thing. I think it can be used eloquently and specially in so many ways to get your true point across. So think before you speak, but also think and speak. You know, communicate. Some of the biggest flaws and historical issues, wars, they're based on communication or lack thereof, or someone who isn't willing to change their perspective. If people just communicated and found some common ground, major conflicts would be avoided. But then the ego comes into play. Curb your ego and detox yourself of your self-importance. When it comes to relationships and growth with other people, it's essential to do that. And for anything you do, pursue knowledge first. Whether you take college courses or go to libraries or use the Internet, educate yourself in something."
Steve
"I'm not a hippie I'm a freak, an artist freak. I've always kind of felt like someone on the perimeter of things, in a willing way. Observing everything, watching things from afar, and I've always operated from that standpoint. Drawing has been a way for me to observe like this. What gets me out of bed in the morning? Projects, I think life should be full of projects. And people, interesting people. I like enjoying the life that I've built for myself, for Sue and I, and all the interesting people we've met. I was brought up a Roman Catholic, we went to church every Sunday and I was an altar boy for years. But as I've got older, and watched the news—there was always news on at the house—I started to see that reality wasn't matching up with the idea that there's some kind of benevolent, loving god who is all-knowing, all-seeing and all-loving. I don't see evidence of that. So in other words, I've become quite atheist. I actually belong to the American Atheists, you know, card-carrying, we would have state-wide meetings at our house in Warwick. We're less intense about it now, but for a while there we were in that stage. In the news, it often seems that religion polarizes people and they end up killing each other. Historically, it's been horrible. The anti-Semitism, all that crap, it's all over the place. I'm a proud atheist, I believe that this is the life, and then bye you're gone. That's fine. I like scientific pursuit, medicine, and I love astronomy. We're given this chance at being conscious entities on a planet in the middle of nowhere, we're able to check our situation out in the universe, and it's just amazing to think about. So I try to maintain a certain presence of mind, about how special life is. Why is there anything? Why are we here? It's beyond human knowledge how this came about. I mainly just try to keep my life interesting and pursue music and art. I try to be nice to people. This is the only life we have, after all, so it's important to be kind."
Nelson
"The most important things to me are family and honesty. Being honest, having good morals, I try to be that for my sons. I have two, my oldest one is twelve, his name is Davon. My youngest is seven, and his name is Derick. They get along pretty good, different mothers though. I work really hard to be a good role model. If I mess up, it's important that I let them know I messed up. So that they know to not do the same thing in the future when they get older. Moving out and being on my own was great, being independent. I got in trouble once, and that changed my life and how I thought about things. After my son was born, my first one, I stopped doing a lot of the things I used to do because I knew I had a son, someone I had to raise. Having a kid was a big life-changing moment for me."
Mecca
"I'm going to take education courses so I can teach theater to children. I feel that theater helps children, especially children of color, build self-esteem and it really brings out their confidence. When I was in elementary school, it helped shape my thoughts and my future and I know it's a good confidence-builder for kids. So teaching theater to children is how I plan to use my degree. I am a contemporary Muslim in the Lost Foundation of Islam. Islam just means "truth," that's it. There's so many lies we're told from an early age. One of the first things children are taught in school is that Christopher Columbus discovered America—but there were already people here, there were established cultures that already existed. I don't think I had many challenges growing up. I was always taught by my mother that I could do anything. I knew I could always go to college. I guess the only challenge was not being born rich, but still I don't think I had a hard time. I've always had an incredible family, and that's all you need. You can have all the money in the world but have all kinds of problems."
Starr
"My husband is very exciting and spontaneous, that's what I like most about him. We always have fun doing absolutely nothing or everything at the same time. Whenever we find time for ourselves, when we both have a day off—which is rare—we'll randomly just choose to do something. One time, we decided to go get tattoos together. It was eleven p.m. and they were only halfway done with my tattoo, hadn't even started his yet. We wanted to finish our tattoos, but we only had half an hour to finish them and catch our train back home. We decided to stay and finish our tattoos. We roamed around the Bronx late at night, very dangerous, and we ended up staying at an hourly motel because the trains weren't gonna start running until five the next morning. We stayed up all night taking shots, talking shit, recording the fucking hotel room from hell. We left around five a.m. and roamed around the Bronx again. We went to White Castle, he was drunk out of his mind at this point. He walks into White Castle, greets everybody in there, and he says oh I've never been to White Castle before! I'm gonna order everything off the menu! It was an experience, I must say. Life is hard. That's what I think about life. I'll say this. One thing I got from my mom is independence. I don't have to rely on other people much, I don't have to ask for things all the time. It's better to be an independent person, instead of constantly relying on people for this and that. It's good to at least try and do things by yourself. That's gotten me through a lot of things. I mean, I have gotten a lot of help throughout my life, but there's a lot I've done by myself, which feels good. It's nice to accomplish something by yourself."
Mark
"The tricky thing about affirmative action and things like that is I don't believe people should get unequal benefits they don't deserve. But when populations of people are segregated by race and class and denied certain benefits from birth, they're not given a fair chance to show who they are and what they can achieve as an individual human being. They're just judged on their skin color, and that's a problem that needs to be sorted out. People need to be educated enough to judge each other not by their skin color but by the content of their character.
If you go to a poor area in America, or in this country, there's a key to finding out if it's a poor area. If you see a pawn shop, a betting shop, a liquor store and a chicken shop, you know. You pawn your items to try and get money, you play the lottery to try and get lucky, you buy alcohol to ease the pain and drink your life away, and there's a chicken shop because it's the worst kind of food but it's very cheap. If you go to a rich area, you find very few pawn shops. Even less liquor stores; you'll find wine shops instead. No betting shops, and the chicken places are replaced by healthy organic food shops. Why are certain shops put in certain areas? It's not accidental."
James
Dimitry
"What I value most is the idea of individual freedom. We talk about freedom from, but we don't talk about freedom to. Freedom to do, freedom to be, freedom to love whoever you want, freedom to go wherever you want, and I was really moved by that idea. I think that idea has driven me—in my work, in my lifestyle, I've always tried to find ways to liberate myself. It dawned on me that if I really wanted to get into social change, social transformation, I had to focus on the educational system. I had to get into the classrooms and work with kids. It's all about helping kids think differently. If you can create a generation of kids who think differently, that's a revolution right there. It was the best thing I could have done, because within the year all that Marxist stuff I'd been studying before went right out the window. It was just impractical. I much preferred to deal with finding refuge for seventeen Haitian kids than some lofty theory. Who cares about that? These kids here need a job, they need to eat. When you're fifteen, you don't know who you'll be when you're thirty. You're on a journey. Leave the possibilities open, don't be so quick to define yourself. Don't box yourself. I hope my kids grow up open. You can't pass your values and your politics on, and I don't want to. I want my kids to be who they are, and it's my job to support and affirm them. But I hope they are free beings."
Maurice
Amara
"Nothing is more important to me than being wrong. I figure, you're wrong more times than you're right. If you don't listen to people who you disagree with, and try to get an understanding of every single way what you say and what you believe could be interpreted, your beliefs aren't secure. You're not secure enough in what you believe if you're not willing to interrogate it. You never know what your views might change, and if they do that's okay. I want to be an attorney. I want to work in criminal defense or for the rights of sex workers. I think it's a women's rights issue, and I think that if sex work was decriminalized, there would be less trafficking of young girls, and also lower STD rates. Women would be able to prosecute any kinds of abuse or disrespect they experienced. And from a fiscal standpoint, more taxpayers…it's good for the economy! I really don't think that making something illegal makes it go away. Now what we've got is this huge underground market of girls being exploited, and that shouldn't be happening. If it was a legal business, there would be more oversight."
Jose
Alice
"I feel fine about it now. This whole experience makes me think, both times were not that bad. You can't really compare these things, but I know it could have been a lot more violent…and what scares me is that these two things affected me so much. I can't imagine what it's like when women go through this without support, when it's violent, when they're scared for their lives. Later, I want to work for an NGO that serves women who are victims of that kind of violence. I wish I could tell my mom, I really wish I could tell my mom. But she's a lawyer, she would make me go to the police and I don't want to do that. I'd like to make documentaries. Raising awareness is one thing, but later I'd like to do something that actively helps women. I know that I won't be happy at a job that doesn't make me feel as though I'm doing something. I can't stand office jobs, making money for some huge corporation. I'd like to travel. I think I'd have to do a degree in social work. I'd like to give support to victims who don't have it…in different countries, or to young girls."
Crystal
"I'm a small person, of small stature. I'm in my forties, believe it or not, and most people think I'm twenty-five years old. Even though I'm an adult, sometimes I get treated like a little girl and pushed out of the way when I have an opinion about something. Treated like I don't matter. I do matter. I matter to a lot of people. I'm healthy, and I'm happy and grateful for that. I don't have to be physically tall, God made me tall in other ways.
It was a lot, losing my dad and my sister. My dad died in '91, and even though it's been a long time I still…I wish he was here. I think a lot of things would be a little better if he were here. Sorry, when I try to talk about him I just get emotional, and it's because my birthday is tomorrow and his birthday is on Monday. So even though I'm happy, with my family, celebrating in Canada, it's upsetting that he's not here to celebrate. He's in my heart but I wish I could physically see him and celebrate with him.
Then I have eight nephews and four nieces. They're always calling me mom, since I've always had them with me, I'm around them a lot. When they were infants and their mothers weren't around they would always call me mommy, and I like to hear that word. I just like to be called Mom. My sisters always say I'm lucky that I don't have to deal with everything that comes with having a child. But I want that."
Ma'an
"In Palestinian culture, people live for each other. There is no negative competition between you and your neighbor, you live off each other. You won't survive without the one next to you, and this is why we don't have poor people in Palestine. There is no poverty whatsoever. When I say poverty, I mean lack of food or housing. There is no such thing, we don't have homeless people. There isn't one in the entire country. That's because although our situation is so much worse than most countries, we don't have this desire for luxury the way some others do. That was another big shock for me when I came to the U.S., when I realized what interested people. It's so different to me. Working just to make money, it's not what people do back home. People don't even have bank accounts. You keep your money in your room, and no one steals it because you share with everyone. If I don't like a specific meal that my mom cooked one day, which is very rare, I can go knock on another door in the camp, can I have a plate of that? And people say of course you can. And I'd eat with them because I know them, I know everyone there. We live as one body. Because otherwise we could not survive, we have to live this way and help each other."
Sergio
"I'm a gay illegal left-handed human being where I don't belong. I'm like the opposite of everything. I have a puppy. Most of the time I'm either working or taking care of my puppy.
There's a certified master chef where I work. Because he has authority or whatever, he thinks he has the right to step on people. I'm not a cook, I'm below the cooks, but I think the dishwasher is the most important job in the kitchen. If there were no dishwashers, there would be no dishes! Being an immigrant in this country is really degrading, so degrading. I really can't do anything. The only job you can take is dishwashing, or doing the dirty work. You can't rise above that level. They say anything is possible, but the American Dream is so limited. You can achieve it, but only if you look a certain way and have a certain paper. If you don't, you're fucked.
In the beginning, my siblings weren't okay with it at all. My brother said he wasn't going to talk to me ever again, and that I would go to hell, all the usual shit. But now they want me to be gay. They know that if I was straight, I just wouldn't be me. They think I'm awesome being gay."
Andrew
"I don't know where I want to go after college. Lately I've been having a lot of familial guilt. I'd want to stay around and help my parents, because they raised me and I didn't turn out that bad. I consider myself very lucky in my upbringing. I had somewhere to stay, and never had to worry about losing my home. But as I've grown older, and I think everybody does this, you start to see the cracks in everything. I feel like I'm drifting apart from my family. I guess that's just leaving the nest, but it's kind of shitty. I love my family, but at the same time I want to get the hell out of there. I live at home and I commute to school. Mondays and Wednesdays I wake up at 5 a.m. Sometimes it's hard to go home. It's not a bad place; I feel safe and I'm not threatened, but it's so stressful.
"I like baking because I can just get in the zone with it. I like the chaos, the chaos of the kitchen. With baking, you're trying to organize the chaos while creating the chaos. I love baking bread. You put it together, you leave it alone and it does its own thing. It's like making a little bread baby. You do what you can, and then you have to let it grow on its own and hope it'll turn out okay."
Nika
Sarah
"My family is the most important thing, we help each other no matter what. As I was confronted with these choices about what I wanted to do in life, I also struggled to balance individuality and collectivity. Me vs. the family. If I choose the life path I want for myself, what are the consequences? My friends here would say that I shouldn't feel responsible for my family, but I couldn't help it. I wasn't okay with that mentality.
I just want to tell everyone if you have a passion, never ever let it go. Now that I've come back to dance, I feel a strength that I've never felt before. Now I'm convinced. It's for my survival. It's not just a hobby or a passion, it's essential to my survival. I never knew that before. I thought I was selfish for choosing dance. I thought I was irresponsible for choosing something I loved if I had the option to make more money doing something else. But to me, dance is the manifestation of two worlds, my two parents, their two cultures.
When I heard the drums, the sound brought me back to my childhood. The freedom, the magic of it. Whenever I dance African dance, I think the little girl inside of me comes out and is happy. A friend of mine told me, when you dance, you seem so young. What he said was true. I think it's the little girl in me that is dancing. When I dance, I am so happy, I'm laughing all the time, I'm so elated and free."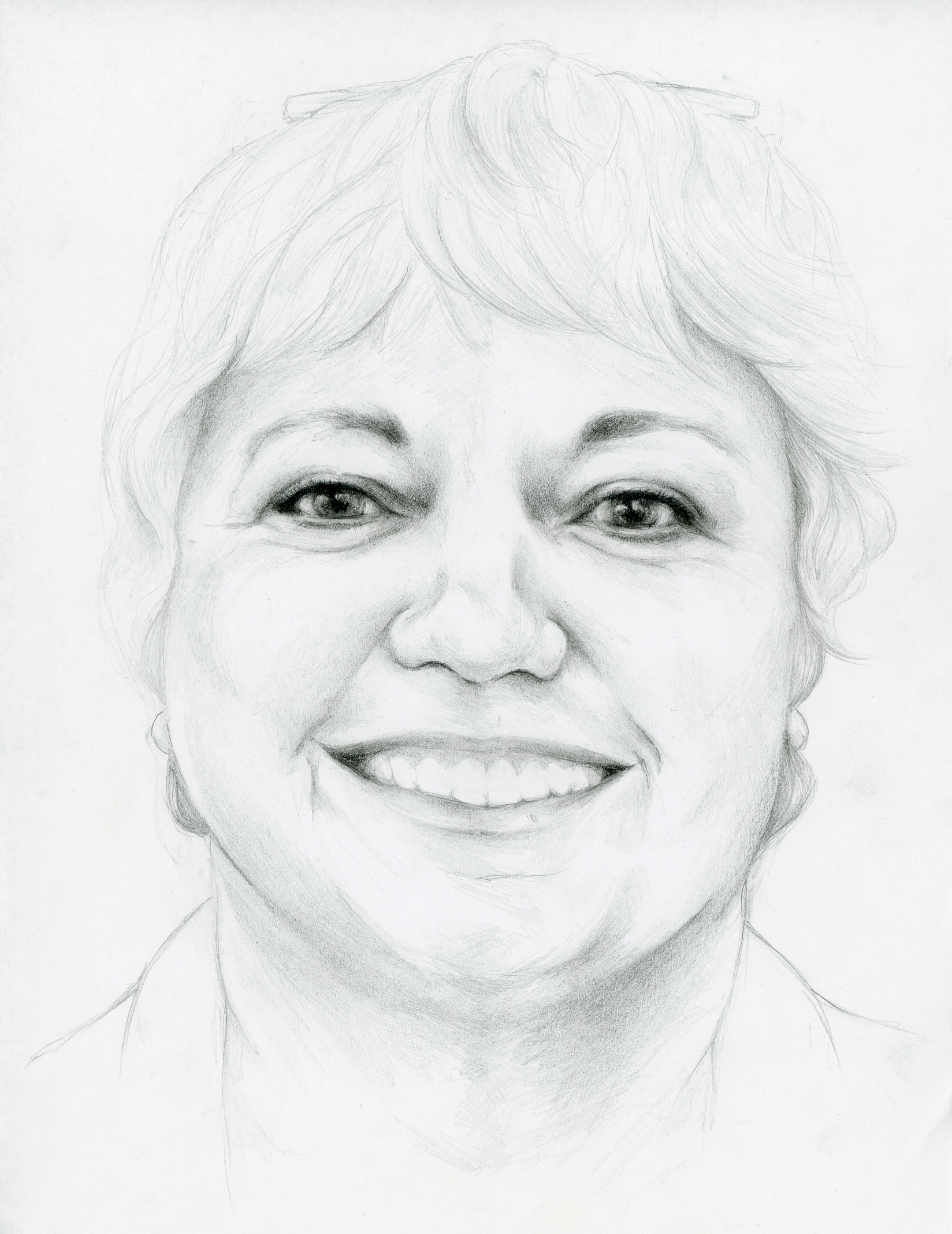 Gail
"I have a younger sister. My parents had her later on, and she's the baby, almost nine years younger than me. She has some disabilities. She was fine until she was sixteen, and then she got sick. When they say it takes a family to raise a disabled child, it's true. I felt like I was a co-parent. We all kind of chipped in. I'm kind of her parent now, and I think that's what stabilizes her, knowing that she has somebody. She has my brother and sister, but she talks to me every day and she has my days off all planned. I enjoy taking care of her actually. I don't see it as a burden. I'm lucky to have her. It gives my life some meaning. My life was far from perfect. When I was younger, I did my fair share of partying, almost to the extreme. But I grew up eventually. I grounded myself, got focused again. Everything is hills and valleys. There are good times and bad times, but overall, life has always worked out for me. I had some very nice boyfriends and some real jerks. I was shy growing up, and I think waitressing brought out my personality. I think that's what I liked about it most. I try to not take life so seriously. You can't fix everything, only some things. Sometimes you learn to be grateful for the small things, like with my sister. When little things go well with her, to me, they're big."
Arlindo (& Ethan)
"I grew up in Europe, in Portugal. I came here to Providence in '95 when I was thirteen. My parents wanted me to have a better education. It's tough, back where I lived. It looks like a Favela. You ever seen a Favela? It's where immigrants come and build houses. We built our own house. When I went back to visit Portugal, people still lived the same way. I miss being there. Every minute, I miss it. It's different. I grew up in a close-knit neighborhood, everybody knew each other.
The most important thing to me is my son, Ethan. He'll be three years old in May. His well-being is what I care about most. I get to see him every day, and I have him on weekends. My dad lives in Dorchester, so he gets to see him and he loves him. He wants Ethan to live with him, because he's lonely. He lives with his wife but he had to retire because of an injury, which is hard for him because he's been working since he was fourteen."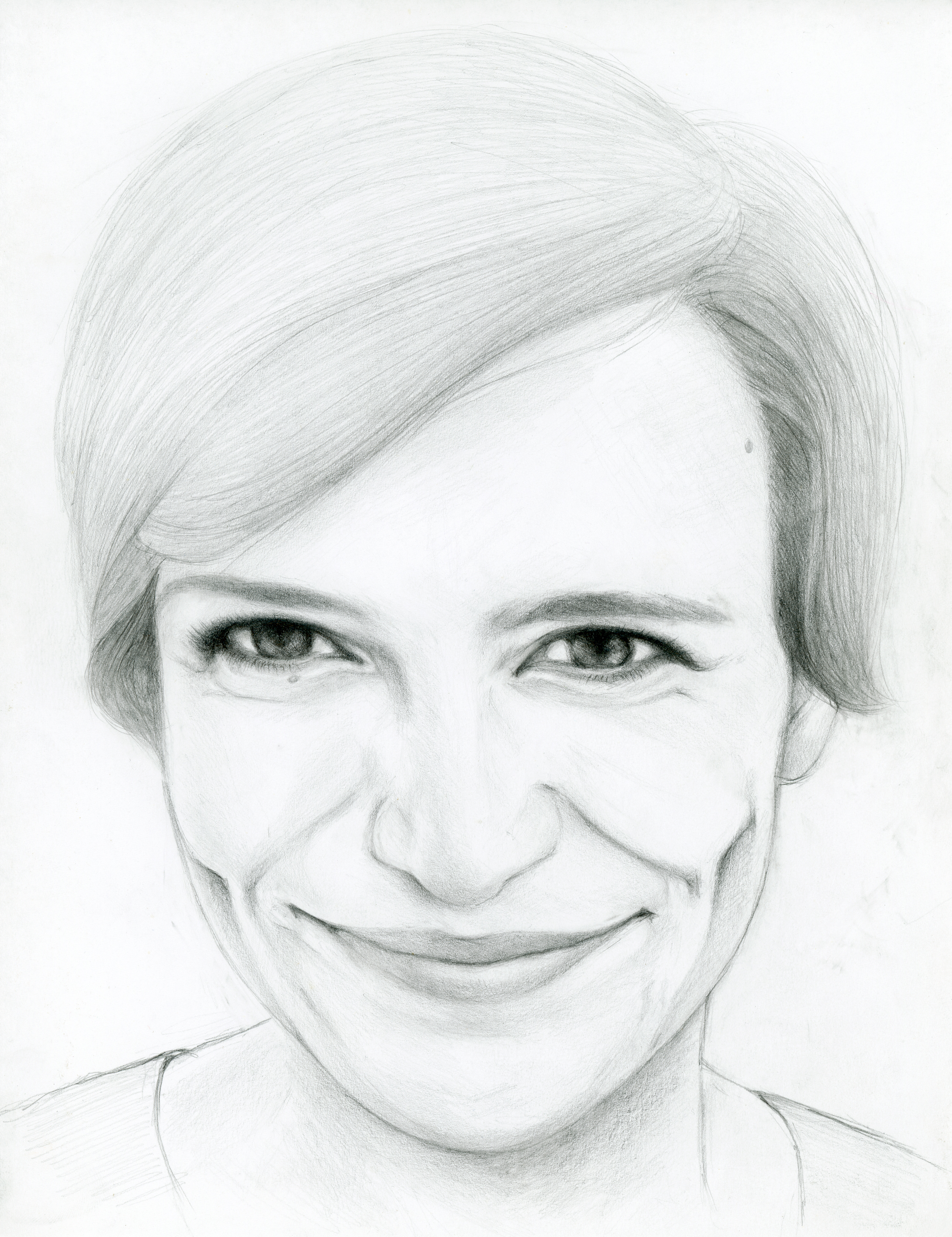 Alice in Wonderland
"I lived and grew up in Austria until I was eighteen. I was sure about one thing: I would have an unconventional life. I didn't want to go to university and study. I decided that I needed to first learn what life is, and who I am and what I want, and I also wanted to learn English. So I went to London, lived there for a year, and then I lived in Holland for a year, and then Madrid for a year, two years in Paris and six years in Asia. Then two years ago, from Asia, I moved here to Montreal. And what I've learned—I'm thirty-three now—I've learned that before listening to others, before not judging others, and before applying all those good things to others, you must first apply them to yourself. That's a big thing I was taught in Asia. I broke up with a very important person a few months ago. We'd been in a relationship for six years, and it really made me realize that you must know yourself first. You must forgive yourself first, for all the things you haven't done and all the things you haven't done well. Then you must learn to love yourself and be kind and gentle to yourself. It's so difficult to truly apply all this to yourself. But how can you really treat others that well if you haven't yet achieved this full compassion for yourself?"
Nicolas
"I grew up in the city of Curitiba, in Brazil. I lived there with my whole family—all my grandparents, my cousins, we all lived within a ten mile radius of each other. Every Sunday, we would gather at a restaurant or at my grandmother's house. When I moved to Canada with my parents and my sister, it was a big change. We had to learn French, and I didn't even know much English at that point because I was only ten. Immigration was an experience that definitely influenced who I am. When we moved here, my parents were always out looking for jobs, so I was the one taking care of my sister. I got a lot more responsibilities at a pretty young age, compared to other kids at least. And just coming here, it's a totally different world. When I went back to Brazil, it was an interesting experience because I could now relate to both things and reflect on what's good and bad, right and wrong about both places. I could compare how people live here to how people live in Brazil, and it was eye-opening. Life is harder in Brazil, I won't lie. But Brazilians are always trying to find something to cheer for, something to be grateful for, something to celebrate. There's a lot of parties in Brazil, we have the beach, and people are happy there. It's not that I think people in North America are unhappy. But happiness has a higher cost here, because people are used to having so much. So to be happy, they need to always have more. In Brazil, for some people, just having food is enough, you know? Being close to their families is enough. I feel like here, people are more focused on material goods. That's the main difference."
Abby
"What's most important to me? Oh wow, I'm gonna say it and it's gonna sound cliché and fake, but I value being real with people. Just showing up and being genuine with people, that's huge. So I say that, and I like this project, I support this kind of thing. That's what it's about. How do people redeploy things, who controls representation, what is it to represent someone, who has the power to represent someone? So trying to be as clear with people as possible is important. Knowing from my own lived experience how difficult it can be, especially when one of the loves of your life is someone who has Aspergers, and how much you have to work even when you think you're being transparent. Nothing can be assumed.
I try to maintain the line between giving a fuck and not giving a fuck. I try to stick to certain core values, I've gotta treat people right, I've gotta treat people how I want to be treated. But then otherwise, I can't control what you think of me. I can't control your attitude towards me. So in that respect, I don't give a fuck."
Jason
Hadley
"Over the summer, I made a list of my purpose in life which I think is still true. The first one is to feel fully, and to not shy away from it. The second part of that is to love deeply, to not shy away from that deep, wrenching, terrifying love. Let it happen, let myself be heartbroken if necessary, and just keep going, feeling, loving. Expecting pain but not running from it. Understanding that it has a very solid purpose, that's my goal. The second part is to create something beautiful. I love to write, we'll see if that happens. I do poetry right now, but I've written one short story that I think is going somewhere. I just like it as a practice, a hobby. I could see myself working for a small literary press, or starting one, or some sort of literary magazine. I'd like that. I could see myself being a practicing psychotherapist. But in either case, I want to be creating something beautiful.
There's a Viktor Frankl quote that goes, What is to give light must endure burning, which is how I think about love and passion. And why pain is necessary, because it ultimately gives you a stronger source of emotion and vision. I also love everything Clarice Lispector writes."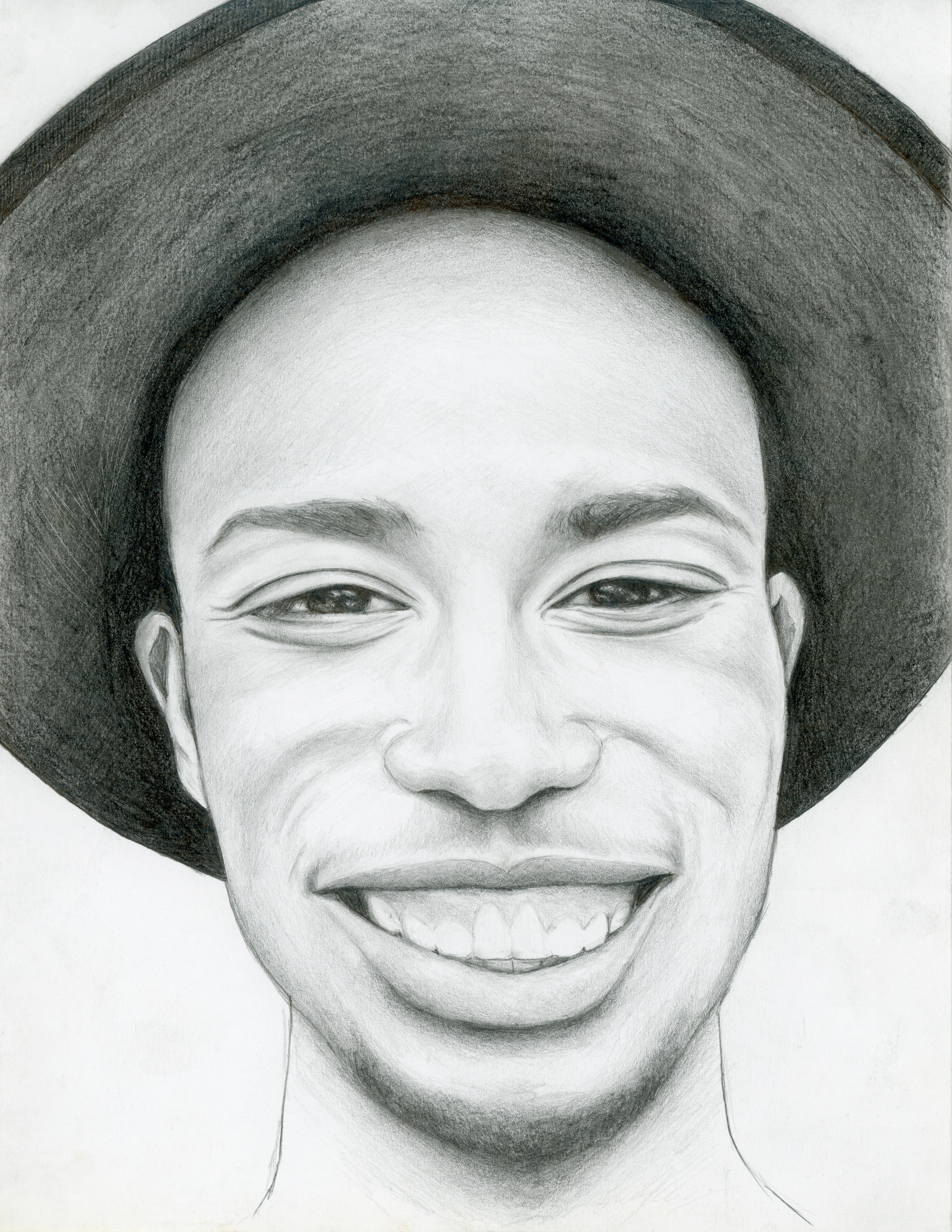 Hiken
"Respect is the most important thing to me. Even if I don't know someone, I will respect them as a human being. I've in a lot of situations when I wasn't treated with respect. When I was young, I think people often made negative assumptions about me. Now, maybe it's because I'm in a different country, it doesn't really happen anymore. When I was young in Paris, I was followed in supermarkets by the security guard and I didn't know why. I was just getting milk for my mom. When I come back to Paris to see my family, I notice that people look at me differently now compared to when I was younger. Style is very important. People judge you and treat you differently depending on how you dress. I like to wear Jordans and a snapback and joggers sometimes, and it doesn't mean that my interior has changed. I'm still the same, but people treat me differently when I wear clothes like that.
When I'm sad, I always think about others and I think about religion, because I'm Muslim. I pray five times a day, I wake up at six every morning to pray. The beauty of this religion is that everyone practices it the way they want. A lot of people have assumptions about Muslims, and a lot of people are shocked when they find out I'm Muslim. Like it doesn't fit who I am. In every religion there are extremists, they don't represent how most people practice that religion. A lot of Muslims don't want to say they're Muslim because they're worried that people will misunderstand and judge them. Helping people really helps me feel better when I'm sad, and I try to remember that when I'm sad, someone else is also sad and worse off than me. I try to remember what I've done in my life so far, and tell myself, you've done this, this and this and that's not bad. So keep going."